Body Treatments & Waxes Miami, FL
Relax, rejuvenate and pamper yourself with the best in Skin Care products at Flamingo Beauty Supply in Miami, FL. Whether you are a Do-it-yourselfer ready for a home spa experience or a Beauty professional looking for the latest trends & products in skin care, we have you covered. At Flamingo Beauty Supply you can expect to find the latest in spa and body treatments used by beauty professionals around the world.
Our extensive line of skin care products include:
Hard Waxes
Soft Waxes
Peelings
exfoliating body scrubs
firming body clays
moisturizing body creams
massage oils
and accessories
Our knowledgeable staff members can help you find the products that are sure to leave your skin feeling soft, smooth and fragrant.
Call Us or Come Visit Our Store TODAY!
TRENDING BRANDS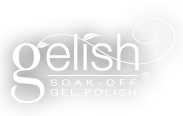 This place is great...especially Iveliz. She is so helpful, courteous and knowledgeable. Excellent customer service which is hard to find. Thank you!
All the best hair & skin products for men & women. Barbers should look into this place for their products !! Will definitely go back soon
Personally, if someone asks me! This is my all-time favorite beauty supply store. High quality products for a truly affordable prices.
Everything you need and more! One stop beauty shopping, helpful staff. Bring your own bag if you care, they still use plastic bags.
Great selection of beauty products.. Helpful staff.. Tons of nail polish options and professional products.. Many products not available at other stores.
Workers are great people, very kind and patient. You explain what you need to know and serve all your concerns. I Love Flamingo