Largest Selection of Shampoos and Conditioners in Miami, Fl
At Flamingo Beauty Supply we carry a wide Selection of Shampoos & Conditioners for every hair type & style. We are the largest retailer of professional quality shampoos and conditioners in Miami & actively Stocking only the best brands of hair care products on our shelves.  At Flamingo Beauty Supply we pride ourselves in providing only the best products for today's Beauty Professionals.  Come in and shop our expertly curated hair care products designed to target every hair type and lifestyle need.
Quality Brands Beauty Professional Trust
Whether you're rocking curls, stick-straight locks, or colored hair, our trained professionals can assist in helping you find the best Shampoo & Conditioner for your application.  Nourishing, strengthening and repairing hair with a variety of quality ingredients is our goal.  Let our experts help you find the best products to help repair, clean, and restore hair. We carry The Largest variety of professional Shampoos & Conditioners for your choice.
Come Visit Our Store TODAY!
TRENDING BRANDS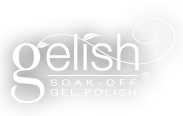 This place is great...especially Iveliz. She is so helpful, courteous and knowledgeable. Excellent customer service which is hard to find. Thank you!
All the best hair & skin products for men & women. Barbers should look into this place for their products !! Will definitely go back soon
Personally, if someone asks me! This is my all-time favorite beauty supply store. High quality products for a truly affordable prices.
Everything you need and more! One stop beauty shopping, helpful staff. Bring your own bag if you care, they still use plastic bags.
Great selection of beauty products.. Helpful staff.. Tons of nail polish options and professional products.. Many products not available at other stores.
Workers are great people, very kind and patient. You explain what you need to know and serve all your concerns. I Love Flamingo