Quality Hair Treatment Products Miami, FL
Sometimes getting those lucious locks isn't as easy as just having a great stylist.  The right hair treatments can go a long way in preserving the health and sheen of each strand of hair as well as maintaining color.  From Emme Diciotto and Onesta hydrating masks to Olaplex and more, we carry all the top quality Hair treatments that give proven results time after time.
To keep hair looking and feeling healthy and hydrated, try our leave-in treatments, masks, oils and serums from all your favorite brands all in one place at Flamingo Beauty Supply.  Can't decide what would work best? Not to worry, just ask one of our trained staff members, and we can help find the right product for you.
Trusted Hair Treatments the Professionals Use:
Restorative Treatments
Texture
Treatments
Hair Loss Treatments
Scalp Care Treatments
 Hair Care Treatments VS Traditional Shampoo's & Conditioner's
Hair treatments generally work in one of two ways. Either they coat the hair to strengthen and protect the hair cuticles, or they penetrate the cuticle to provide nourishment and hydration. Hair treatments have higher concentrations of nutrients than your shampoo and conditioner, so while your washes are a good starting step, treatments will up all the benefits for maximum results. When Deciding what hair treatment is best for you, there are many factors to consider, like;
Call Us or Come Visit Our Store TODAY!
TRENDING BRANDS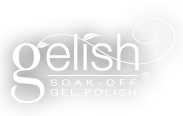 This place is great...especially Iveliz. She is so helpful, courteous and knowledgeable. Excellent customer service which is hard to find. Thank you!
All the best hair & skin products for men & women. Barbers should look into this place for their products !! Will definitely go back soon
Personally, if someone asks me! This is my all-time favorite beauty supply store. High quality products for a truly affordable prices.
Everything you need and more! One stop beauty shopping, helpful staff. Bring your own bag if you care, they still use plastic bags.
Great selection of beauty products.. Helpful staff.. Tons of nail polish options and professional products.. Many products not available at other stores.
Workers are great people, very kind and patient. You explain what you need to know and serve all your concerns. I Love Flamingo